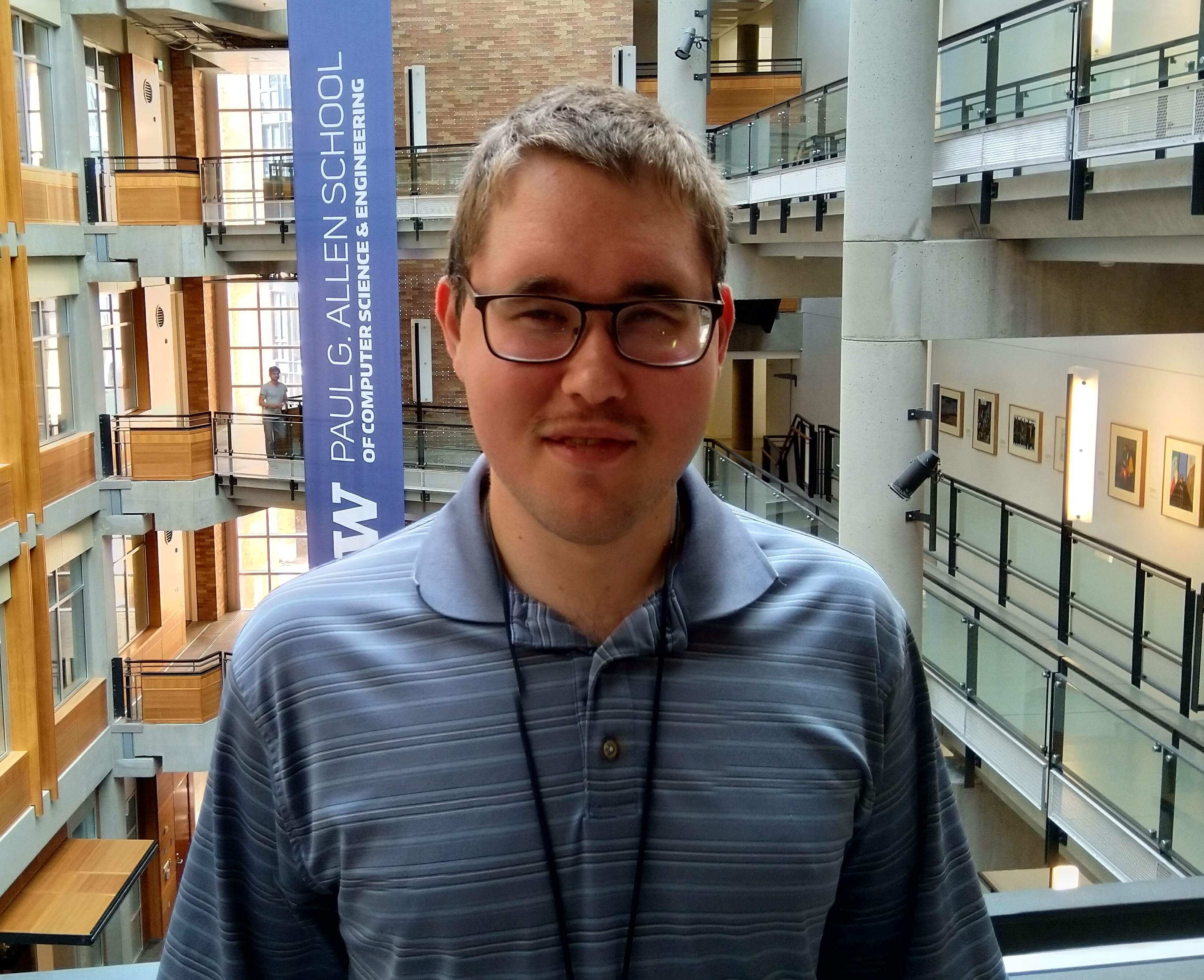 Contact
Email

Office

Allen Center (CSE) 324

Github

CV

ORCID

PGP
About me
I'm a first-year PhD student at the University of Washington Paul G. Allen School of Computer Science & Engineering. I work in the Programming Languages and Software Engineering group, and am advised by Rastislav Bodik.
My overall research focus is on reducing the amount of runtime debugging needed during systems programming by having computers catch or eliminate by construction more classes of bugs. Currently, I'm working on finding more effective enumerative algorithms for problems such as synthesizing near-perfect hash functions or GPU programs that perform complex memory permutations to maintain efficiency.
News
2018-09-06
I've started working on my PhD. This is something of a placeholder until I have more substantial news.